Our Bangladesh Summer Projects are for young adults 18 – 25 years old. These projects are different than our regular adult volunteer projects, in that they are "all inclusive" of all meals, all transport, and a slew of activities. Most of our volunteers in this project come into the project individually, but leave with a lot of new, international friends.
The following are the dates for our Bangladesh Volunteer summer projects:
Dates:
Group 1: The 14th to the 27th of June
Group 2: The 5th to the 18th of July
Group 3: The 26th of July to the 8th of August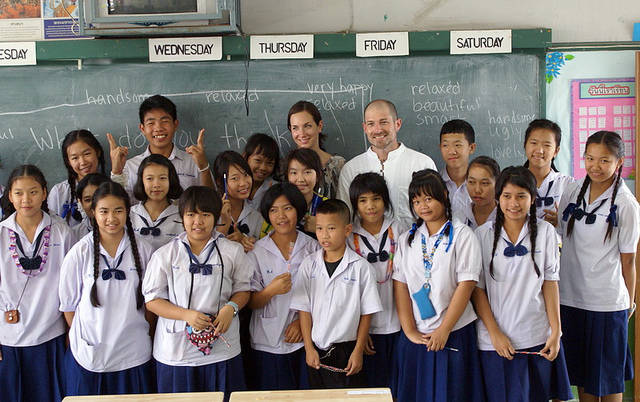 Accommodation will be either in our own volunteer accommodation or in a hotel with similar amenities. Aside from any last minute bookings, we will keep the group together throughout the experience. For this reason, it's difficult for us to say as to where the accommodation spot for our summer volunteer groups will be located, as it highly depends upon numbers of the group, and other bookings we have at that time. One thing we can promise is that all rooms will be shared (with volunteers of the same gender), have air conditioning, and access to a bathroom with a western style toilet and hot water shower, along with free wireless internet and breakfast.
Although volunteers in this project, will most likely, be placed together in hotel accommodation, our same rules of accommodation will apply (no smoking in rooms, no outside guests allowed in rooms, etc.).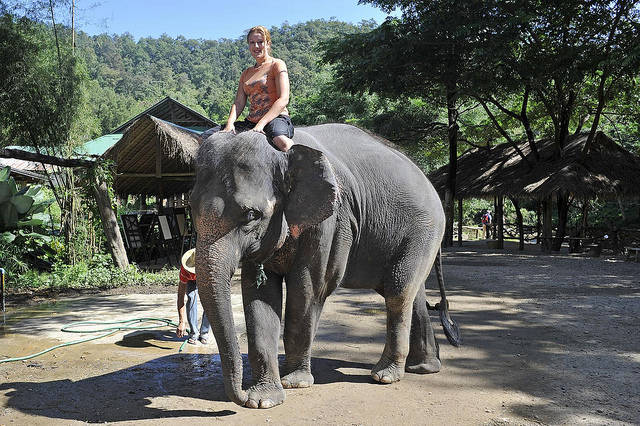 Project Fee The total project fee is $1500 US Dollars per person. One can make a booking (once they are accepted into the project), with a $295 US Dollar non-refundable deposit. The balance of $1205 will then be due by one month prior to their prjoect start date. Project fees can be submitted via our Fees and Payments page.

Project Fee Includes:
All transportation (airport pick up and drop off, transport to/from all project spots and activities, visit to seek any necessary medical attention)
All accommodation (from arrival to departure date – air conditioned, shared rooms, with built in bathroom, hot water shower, western style toilet in/near the city center of Chiang Mai)
– Please note that if at the orphanage, volunteers will stay at the orphanage accommodation.

All meals, and drinking water (Breakfast, lunch and dinner each day, including unlimited drinking water). This includes:
Visit to open air dinner market
One dinner at western style restaurant
Dinner Boat Cruise
Farewell Dinner at lovely Thai restaurant
Thai Cultural Show and Dinner
All materials needed at project sites
On the ground staff available and with group 24 hours/day.
24 Hour Emergency Support
FFA Volunteer Accident and Injury Insurance
Project Fee Does Not Include:
Souvenirs
Alcoholic Beverages
Any additional activities planned by group members (not staff).
Any medical costs

Schedule:
Below is the general schedule for the project. however, things in Thailand are prone to change, so we ask for volunteers in the project to remain flexible with changes that may occur.
Saturday (DAY 1) – Arrive into Chiang Mai between the hours of 8am and 8pm.
Sunday (DAY 2) – One day orientation, covering Project Details, Do's and Don'ts, Thai language lesson, lunch, half day city tour, Cultural Show and Dinner
Monday (DAY 3) – Volunteer Day 1 – Volunteering at an Orphanage or School
Tuesday (DAY 4) – Volunteer Day 2 – Volunteering at an Orphanage or School
Wednesday (DAY 5) – Volunteer Day 3 – Volunteering at an Orphanage or School
Thursday (DAY 6) – Thai Cooking Course, and Doi Suthep
Friday (DAY 7) – Elephant Camp Day!
Saturday and Sunday (DAYS 8 & 9) – 2 day/1 night Jungle Trek
Monday (DAY 10) – Volunteer Day 4 – Volunteering at an Orphanage or School
Tuesday (DAY 11) – Volunteer Day 5 – Volunteering at an Orphanage or School
Wednesday (DAY 12) – Volunteer Day 6 – Volunteering at an Orphanage or School
Thursday (DAY 13) – Zip Lining Day & Farewell Dinner
Friday (DAY 14) – Departure Day